Executive Coaching
At The Coach Partnership we employ and train some of the world's best coaches. We train all our coaches to be great coaches in any domain whether it be to coach in the broad domains of life coaching or specifically in the organisational setting of executive coaching or team coaching. We also train and provide Asia's leading Health and Wellness Coaches for private practice, health settings or corporate initiatives.
If you are looking to hire the services of a coach, whether it be a life coach, executive coach, team coach or health and wellness coach, The Coach Partnership will help connect you to some of the very best. Please contact us for details. Coaching rates can vary from pro – bono (where we match students in our coaching school to requests for coaching) to our most senior coaches who have four figure hourly fees or package rates. Please let us know what you are looking for.
An alternative approach to hiring a coach…
Have you considered attending our Coaching Program as an alternative to hiring a coach? One of the unique features of the Newfield coaching curriculum is that the first module, Foundations, teaches the distinctions of Ontological learning while focusing on you as the subject. Within that program you will receive 6 days of tuition from our senior faculty and 6 hours of coaching from one of our most senior coaches. The price of attending the Foundations program is often less than it would cost to hire these coaches individually.
Coaching is not always the perfect mechanism if you want to change things about yourself. An in-depth immersion into learning about how you see the world and then working with a coach, is often far more effective.
A number of companies and individuals who set aside a budget for individual coaching often find that the funds are far more effectively used by attending the Foundations program where world class executive coaching is an integral part.
We would be happy to discuss this option with you also.
What is Professional Coaching (Professional Coaching Definition)
Professional Coaching is an interactive relationship geared towards supporting individuals (or teams) to expand their self-awareness and broaden their capacity to achieve the results that they say they want.
Types of Professional Coaching
People often look for a coach in different domains of their life:
Skills coaching
Life coaching
Business coaching
Performance coaching
Career coaching
Executive coaching
The Coach Partnership (formerly Newfield Asia) Professional Coaching Services Overview
The Coach Partnership is recognized as the leading coach training school in Asia and we are famous for using the Newfield 'ontological' approach. This is a profound transformational methodology that encompasses your physical, mental and emotional states. It offers a far great possibility of sustainable behaviour change than basic transactional approaches.
How Does Professional Coaching Training Work?
The Newfield coach training methodology is split into 2 sections (Foundations and The Art and Practice of Ontological Mastery – TAPOM), across 3 four-day conferences, spread over 9 months.
The conferences are highly experiential, interactive and engaging. In between the coach training conferences, there are tele classes and study groups. Participants are also supported by highly experienced, certified coaches from across the globe.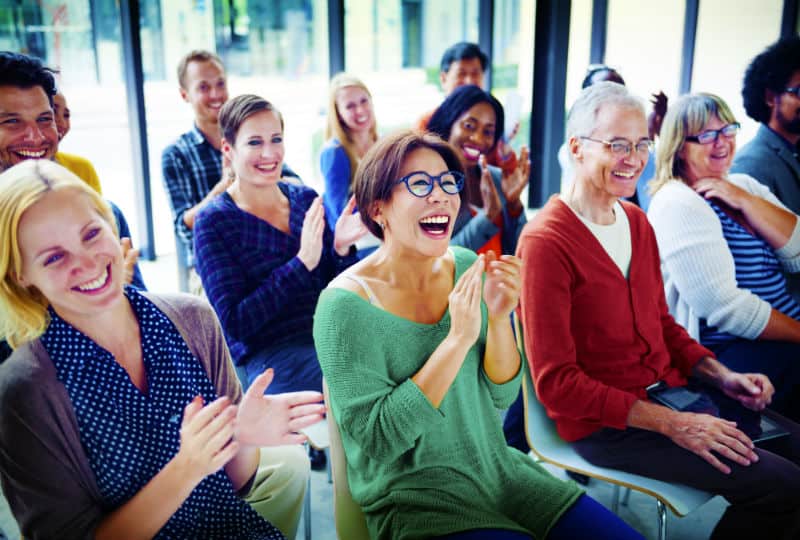 Who Is It For?
Leaders and managerslooking to improve their ability to deliver results through people and develop talent.
Practicing and candidate coacheswho wish to learn the Newfield distinctions and join the world of elite coaches.
Professionals in fields such as law, medicine, finance, science or relationship management, who simply want to be more effective when working with people.
Anyonelooking to improve the way they relate to people at work or in their personal lives.
Professional Coaching Benefits
More effective management of expectations and outcomes
Improved self-awareness
Heightened sense of self
More attention to the needs of others
Broader creative spectrums
Enhanced problem-solving abilities
More engaging interpersonal relationships
The ability to effect change in other willing and interested parties
Why Choose The Coach Partnership Professional Coaching Services?
The Newfield coach training methodology is a profound and comprehensive approach that engages your physical, mental and emotional states. You will be working with certified coaches who support you to apply your learning to your life and to the lives of people around you.
Once you complete the 3 modules, you will be more able to coach other people using the ontological model, however to become a masterful ontological coach will still take practice!
The program is ICF-accredited to the highest possible level – ACTP – and once you successfully graduate from the program you will be eligible to apply for ICF certification, subject to the number of coaching hours you have amassed since the beginning of the program.
What Is Executive Coaching (Executive Coaching Definition)
Executive Coaching is generally understood to exist in the domain of the corporate sector and targets growth and results in areas such as leadership, (wo)man-management and working in teams.
Executive Coaching Benefits
The benefits of this form of coaching can include:
Clearer approaches to organizational problems
More engaging communication
Personal and business growth
A deeper understanding of organisational systems
More effective team work
It is often, but not always, targeted at more senior managers within an organization. These managers tend to be among the policymakers in the organization.
Interestingly, in the past, working with a coach used to be a sign that you had a problem, but more recently, the business world has caught up with other domains of human performance, such as sport and the performing arts and is now seen as a sign of striving for excellence (Who has more coaching, Roger Federer or the average club tennis player?)
The Coach Partnership Executive Coaching Services Overview
The programs are based out of Singapore but we always attract a very rich and diverse participant base – typically we have between 12 and 15 nationalities in any one program. This lends incredible depth to the learning experience. The program is Singapore's largest executive coach training program.
Types of Executive Coaching Singapore Services
Personal executive coach training
Team coaching
Coach training for leaders and line mangers
How Does the Newfield Coach Training Methodology Work?
Learning modalities include conversation, physical engagement, lecture, coaching, peer to peer feedback, study groups, tele classes, coaching and mentoring.
In order to successfully graduate, you will need to have completed all the modules, submitted a log demonstrating the required number of coaching hours and a recording of you demonstrating a sound grasp of the ontological framework. This will result in you becoming a Newfield Certified Coach, one of the most sought-after certifications in the coaching world today!
Why Choose The Coach Partnership Executive Coaching Services in Singapore?
The program is recognized as the premier coach training offer in Singapore (and Asia!) Our program coaches are ICF-accredited (PCC or above) and are selected from our world-wide network of experienced practitioners.
Unlike most other training schools who offer one or maybe two trainers, we offer a training team of fivesubject matter experts, sourced from around the globe: USA, South America and UK.

A senior and diverse participant group.

An active alumni network supported by follow up programs and learning activities.
Newfield Coach Training Singapore Methodology
Coaching Training Certification Program Overview
To attain certification, you will be required to undergo a series of classes, group sessions, and teleconferences and to demonstrate a certain number of coaching hours to the required standard.
Who should attend, Program Agenda, Training Format
This is Singapore's leading coaching training certification program. If you seek to impact your professional and personal growth and your organization's business outcomes, this is a sound personal decision and investment.
This coaching certification program facilitates growth and development to create more self-aware leaders and coaches.
Trainer's Profile & Credential & Experience
Mark Hemstedt is the founding partner of the group with more than 3 decades of experience in business, coaching and training.
Marcus Marsden is the managing partner of the group with more than 25 years of experience in business, leadership and training. If you are looking for an executive coach in Singapore, Marcus is a great choice!
Beatriz Garcia is a Somatic trainer with 25 years of helping teams achieve their full potential.

Chris Balsley is a Somatic trainer and maintains a thriving and diverse professional coaching practice with 30 years of outstanding experience in supporting his clients.

Terrie Lupberger is director of training with 20+ years of international experience in executive coaching 

and talent development to leaders, managers and teams worldwide.