Executive Coaching
At The Coach Partnership we employ and train some of the world's best coaches. We train all our coaches to be great coaches in any domain whether it be to coach in the broad domains of life coaching or specifically in the organisational setting of executive coaching or team coaching. We also train and provide Asia's leading Health and Wellness Coaches (add link) for private practice, health settings or corporate initiatives.
If you are looking to hire the services of a coach, whether it be a life coach, executive coach, team coach or health and wellness coach, The Coach Partnership will help connect you to some of the very best. Please contact us for details. Coaching rates can vary from pro – bono (where we match students in our coaching school to requests for coaching) to our most senior coaches who have four figure hourly fees or package rates. Please let us know what you are looking for.
An alternative approach to hiring a coach…
Have you considered attending our Coaching Program as an alternative to hiring a coach? One of the unique features of the Newfield coaching curriculum is that the first module, Foundations, (web link) teaches the distinctions of Ontological learning while focusing on you as the subject. Within that program you will receive 6 days of tuition from our senior faculty and 6 hours of coaching from one of our most senior coaches. The price of attending the Foundations program is often less than it would cost to hire these coaches individually.
Coaching is not always the perfect mechanism if you want to change things about yourself. An in-depth immersion into learning about how you see the world and then working with a coach, is often far more effective.
A number of companies and individuals who set aside a budget for individual coaching often find that the funds are far more effectively used by attending the Foundations program where world class executive coaching is an integral part.
We would be happy to discuss this option with you also.
For more information, email us or phone +65 6338 2280.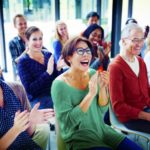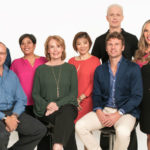 Who Attends Newfield Asia's Executive Coaching Training