Executive Coaching & Executive Coach Singapore Training Programs
Global Executive Coaching Services
Newfield Asia is a pioneer and professional coaching leader renowned in the field of executive coaching & executive coach training in Singapore, across Asia and globally.
A pioneer and leader in the field of coach training and executive coaching, Newfield Asia is a global provider of executive coaches to organisations of all sizes in various fields.  Our approach to coaching legitimises and produces conversations that transform performance by including both skill building and wisdom building—since it takes both to produce bold, effective and meaningful actions to address the complexities and uncertainties in our world today.
What attracts organisational clients to Newfield Asia:
Our network of highly skilled, experienced coaches trained through our ICF-accredited programs
Coaches selected for their commitment to and demonstration of mastery
Extensive organisational experience in many fields
Our well-tested, integrated, transactional and transformational methodology
Individual Executive Coaching
When you work with a Newfield Asia Executive Coach, you will increase your awareness of self, others, and the systems in which you find yourself.  This will make available new, powerful, and effective actions that are more aligned with the concerns and objectives of your organisation. 

Organisational Coaching
Newfield Asia has a specialised approach to introducing coaching within an organisation when multiple coaches are engaged.  We have a proven process to measure the learning and impact and to capture underlying organisational concerns that can then be addressed by the organisational leaders.
Internal Coach Training
With our internal coach training programs, we support managers and leaders to build their coaching skills; provide coach training certification to internal coaches; provide coaching skill enhancement workshops for experienced internal coaches who want to further improve and deepen their competencies; and support an organisation to build a coaching culture for high impact and results within the organisation.
For more information, email us or phone +65 6338 2280.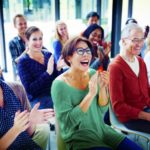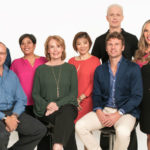 Who Attends Newfield Asia's Executive Coaching Training