World Class Ontological Learning for Coaches, Leaders, Managers, Professionals and Individuals
Newfield Asia, one of the world's leading learning organisations offers a suite of Ontological learning modules and our renowned coach certification program accredited by the International Coach Federation (ICF).
We also provide sought after Executive Coaches, tailored internal coaching programs and Top Team interventions.
Our programs are targeted primarily at:
Leaders and managers looking to improve their ability to deliver results through people and develop talent
Practicing coaches who wish to learn the Newfield distinctions
Those planning to enter the field of coaching
Professionals in fields such as law, medicine, finance, science or relationship management, who simply want to be more effective when working with people.
Anyone looking to improve the way they relate to people at work or in their personal lives.
Given Newfield's reputation within the coaching profession, many coaches who already have an ICF qualification attend Newfield Asia courses to take their coaching to a deeper, more profound level.
Newfield Asia uses a pragmatic and experiential Ontological methodology that provides an effective holistic approach to understanding ourselves and to working with people in profound ways.
Although known for the coaches we create, Newfield Asia is so much more than a coach training program. It is a 4 month or 9 month journey of transformation that allows you to see yourself, others and the world through new eyes.
As you see yourself, the world and people differently you can intervene in ways that were not possible before. You will be able to assist others using distinctions previously only available to the world's best coaches.
For those who wish to then go on to obtain their certification as a Newfield Certified Coach (NCC), it is a small step to join a cadre of world class professionals.
What makes Newfield Asia unique is that we bring the experts to you. We usually only run one class per year. In any Newfield program you will work with a full faculty of experts – often 5 or more – in each of the specific domains of Body / Somatics, Emotions and Language. Our experts and our coaches come from all over the world – America, South America, Asia and Europe.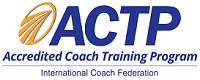 Eya Sicat

- CEO of Newfield Asia

Terrie Lupberger

- Senior Trainer, Master Certified Coach

Maricarmen Güell

- Ontological Coach

Carol C. Courcy

- Master Certified Coach, Author and Speaker

Mark Hemstedt

- Chief Executive, Senior Trainer & Executive Coach

What Our Clients Say

The experience has been "defining" for me in more ways than one, and, I would not trade this for anything on planet earth. And, the beauty of it all - we are just beginning to explore, beginning to observe differently, beginning to accept.. and, beginning to make a difference with a new way of being. Thank you, Newfield ( and, Newfield Asia ). Here's more power to all of us ! - a note of gratitude to the program, people and the pedagogy.

D N Prasad

Director, People Operations; Google Inc

The Newfield Asia Coach Training Program, with its structured programs, peer group learning and individual hands-on practice, gave me good insights into the field of coaching. I have also benefited much from the highly professional and dedicated Newfield coaches who were assigned to coach and mentor me through the 9-month learning journey. More importantly, this program has equipped me with essential coaching skills and expanded my repertoire of leadership competencies so that I can become a better leader and people manager to the colleagues whom I have the privilege to work with.

Albert Lim

Senior Vice President (of a leading global aviation company based in Singapore)

I knew about this profession called coaching and wanted to explore but from the Newfield Asia coach training, I got much more than that. It gave me more awareness about who I am as an individual. I saw the difference between mechanical coaching from just using language to coach somebody, but seeing how our language is connected with the emotions and with the body was very unique for me. You provided that, a framework, the foundation for us to be able continue learning and I'm excited to be part of that learning journey together.

Rozan Anwar(Idan)

Co-Founder PT DayaLima Abisatya

I love the Newfield program! The best coach training program I have attended so far.... It's a program that I am gradually experiencing the personal transformation as a person and as a coach. I am deeply motivated to practising and embodying a calm and peaceful way of life as I love the taste of what that brings to not just me but all those around me ? I am excited with the possibility of who I will become as I continue to practice what we are learning in Newdield and the difference that it will make to others. Kudos to you Mark, Tini and anyone involved in selecting and offering the program in Asia!

I am learning to make greater distinctions, fully aware of the observer that I am, the bias I bring and my context - I have written a lot about these in previous years, especially the importance of bias as a hiring manager - but until now I didn't have the precision of distinction that Newfield has given me.

James Stanbridge

Vice President, Declara Asia & EMEA

The Newfield Network training has catapulted my company and me forward beyond what I could ever have imagined. It has profoundly changed the way we relate to our customers and to each other inside the organization. Trust has increased and opportunities have opened up in unexpected ways.

What I learned has been extremely powerful. My business volume was $18 or $19 million. Now it's $40-$50 million.

David Neenan

President, The Neenan Company, Fort Collins, CO

I am always inspired, deepened, and cheered by working with the Newfield Network. They don't just talk about interrelatedness or systems thinking or creativity. They live it!

Meg Wheatley

Author, Leadership and the New Science: Discovering Order in a Chaotic World

I have completed the Newfield foundation courses. When I first joined the Foundation Course I thought that I was going to learn something that I can apply to my work which is mostly arts and education. I was surprised in addition to those coaching skills and teaching skills I learnt a lot about myself, my values, my beliefs and those things that were invisible to me. So I have a lot of new breaks in transparency which actually allows me to make new choices. These choices were not previously available to me and my awareness of all of these transparencies actually allows me to connect better with myself and also with others. So I think this is the best value I got from Foundation and in TAPOC when I start to share my coaching with others and I learned to be a better listener. I learn to allow the space for others to express themselves and then see things from their perspective and also allow me to share my observation with them. So these are all the surprises I encountered in the Newfield program, thank you.

The Newfield Asia program has made a profound contribution to me personally, as well as to my professional work as coach and consultant. It expanded my presence as a human being and helped to allow more of myself available to more people and be effective at work. I am also a much better listener today, with a sensibility to not to assume, but to discover, understand and appreciate people in where they are at. The impact of the program is on-going. In addition, I'm also appreciative of the great community learning that we built, shared and endured. It added yet another important dimension to the learning experience, that we each are not separated but connected as a community.

Joan Xu

Independent coach and leadership consultant

After participating and opening to this Newfield experience, I am a changed woman. I feel an unfamiliar sense of calm and a new sense of resolution and stability. I delight in this and the further adventures I know await me!

Among the various learning experiences in my 52 years of learning, Newfield's program was the most profound and the most fun of all! I came out a different person. For example, it challenged the deeply held myth of my own self-sufficiency and opened up new vistas of meaningful community.

This was one of the most valuable life experiences that I have had. I have used the techniques and learning with my family, friends, community and work. I have been promoted into a position at work where I manage the Executive Coaching Program for Marshall Space Flight Center. All the years that I spent in college and taking hundreds of hours of training did not come close to benefiting me and others the way that the Newfield program has.

Janie Moyers

Government Space Agency

If you are truly committed to bringing about transformational change in yourself and others and being part of a very powerful and supportive learning community, Newfield's ontological coaching program is exactly what you are looking for. This well-thought-out and brilliantly implemented program is the crème de la crème of coach training.

Athena Miller

President, Human Dimensions, Inc

The Government Space Agency undertook a year-long effort to look at coaching as a way of enabling performance. The Coaching Team evaluated all programs identified by ICF. Newfield's program was chosen as the best approach to reach one of our goals which was to build our in-house capabilities to better serve our leaders, managers, and employees.

C. Williams

Government Space Agency